Flooring and Tile
The flooring and tile you choose for your renovation will have a great impact on the overall room design. Wood, tile, and stone can add tremendous character to your space. When selecting flooring and tile for your kitchen or bath, the options are endless. We will help you make choices that add a design statement through color, texture, and pattern. You can mix several styles to create a variety of patterns. In this floor, we used porcelain square tiles with a mosaic border in blues and greens to highlight the kitchen island for a stunning effect.
About backsplash tile… 
Beautiful kitchen, bath, and backsplash tile can add an extraordinary element to your design. The use of rich textures, hand carved designs, and fabulous colors offer unlimited options. Our designers are known for creating a dramatic visual impact using color, varying sizes, blending and mixing materials, switching directions, adding a rope detail or border, creating a tile "rug," tile mural or intricate mosaic. When you're ready to pick your backsplash tile, we are happy assist you in your selections
and can approach tile selection in three ways. 1) Sometimes our clients pick out what they like and bring it back to show us for our "blessing." We help you decide if it is all going to work together. 2) Sometimes clients prefer we go with them to the tile store to make selections together. 3) Sometimes we will go and pick the tile ourselves and present our recommendations to the client. If you are working with a decorator, then the decorator works with you on options #2 or #3.  We use slate, marble, limestone, travertine, granite, ceramic, porcelain, glass, metals and metallics, mosaics, and cork.  You can tell a story with tile when applied in an artistic way.
Tile can be purchased on your own or through us… The advantage of buying tile through us is that you don't pay anything more for the tile. We are an authorized dealer of Walker Zanger tile and other beautiful tile lines. If we are involved, then we are taking the responsibility for measurements, ordering, coordinating, and delivery.
Installation costs will vary based on the complexity of the backsplash or floor design… Our installers will do the installation. When budgeting for tile, note that more intricate labor-intensive designs might add additional costs. In addition, certain kinds of materials like marble often need to have sealers, so consider the cost of both buying the sealer and the labor involved to seal the tile. You may also need extra time to let the sealer dry before you can go back and grout it.
About wood flooring… Flooring adds a large visual element that should blend with your cabinets and other décor. Wood floors look beautiful in the kitchen and can be very warm. However, wood floors generally look better with painted cabinets in the kitchen. Oak, hickory, maple, ash, and other hard wood will hold up better than pine, fir or cherry, which are softer. A wood floor finished with oil or wax will need refinishing each year. A polyurethane finish lasts longer and doesn't require stripping, waxing, and buffing. Another alternative is high quality prefinished flooring, which can eliminate the time, mess, and fumes of wood floor finishing. If you like wood floors with a lot of character markings, then look at hand-scraped wood flooring, which is hand distressed for a rustic appearance. It looks old, but its finish is up to date and durable. Properly finished wood floors are easy to maintain and can add a warm, cozy feel to the kitchen. If you like the look of wood, but don't want the maintenance, opt for tile that looks like authentic wood. Stop by the showroom and we will show you how to achieve this look.
About tile and stone flooring…
 Tile and stone flooring is very durable and can add beauty and character to your space. Discuss product differences with your designer to find the right fit for your family. Natural stone floors like marble, granite, slate, limestone, or travertine tend to be more porous. Proper stone-care maintenance and resealing is always a good idea with natural stone. Porcelain and ceramic tile is hard wearing, more resistant to scratches and stains, and is easy to clean and maintain.
Tile Talk
from the KitchenDesigns.com Blog
Marble countertops offer timeless beauty. White marble continues to be a top choice among homeowners, but keeping marble surfaces clean can be hard. Here's how.
read more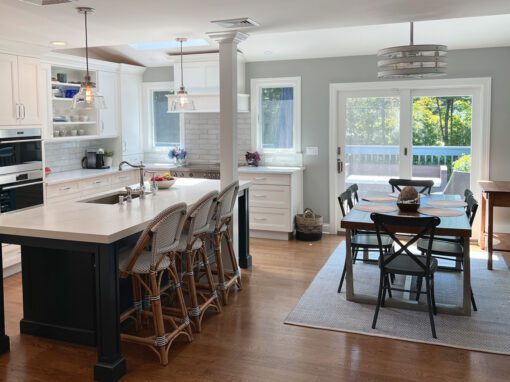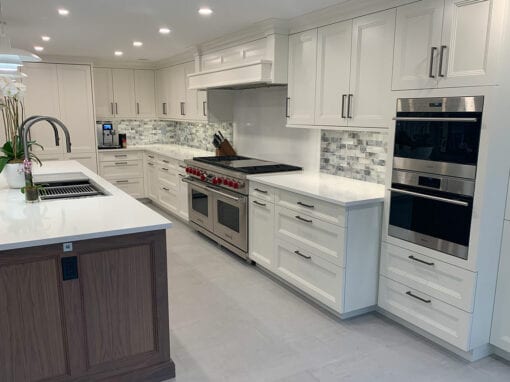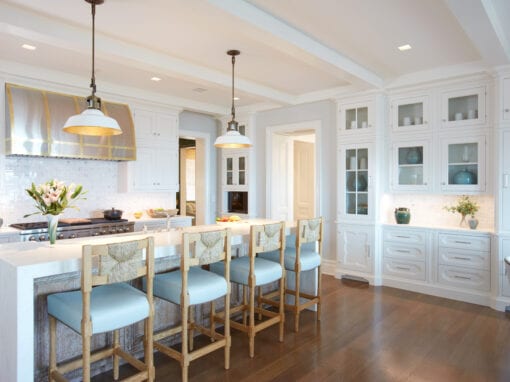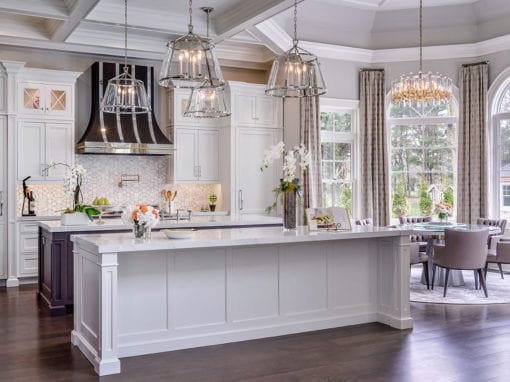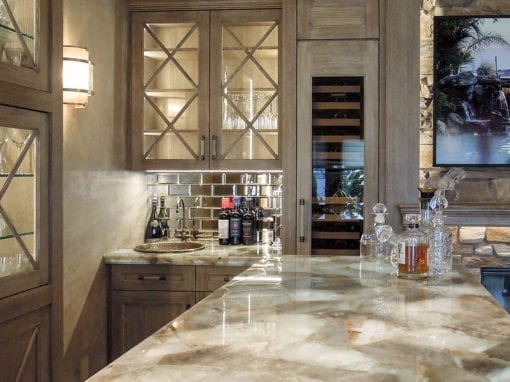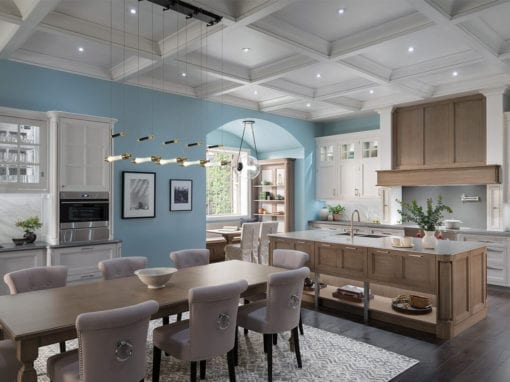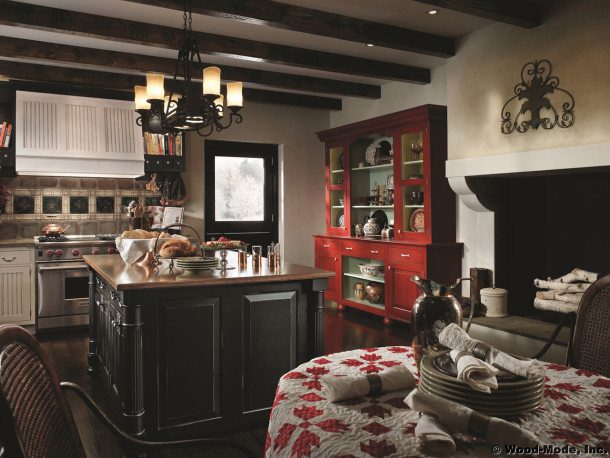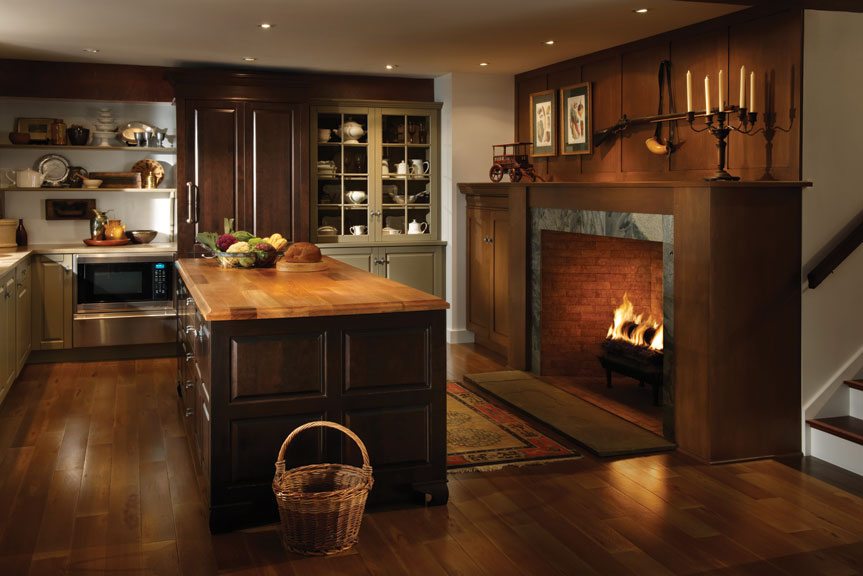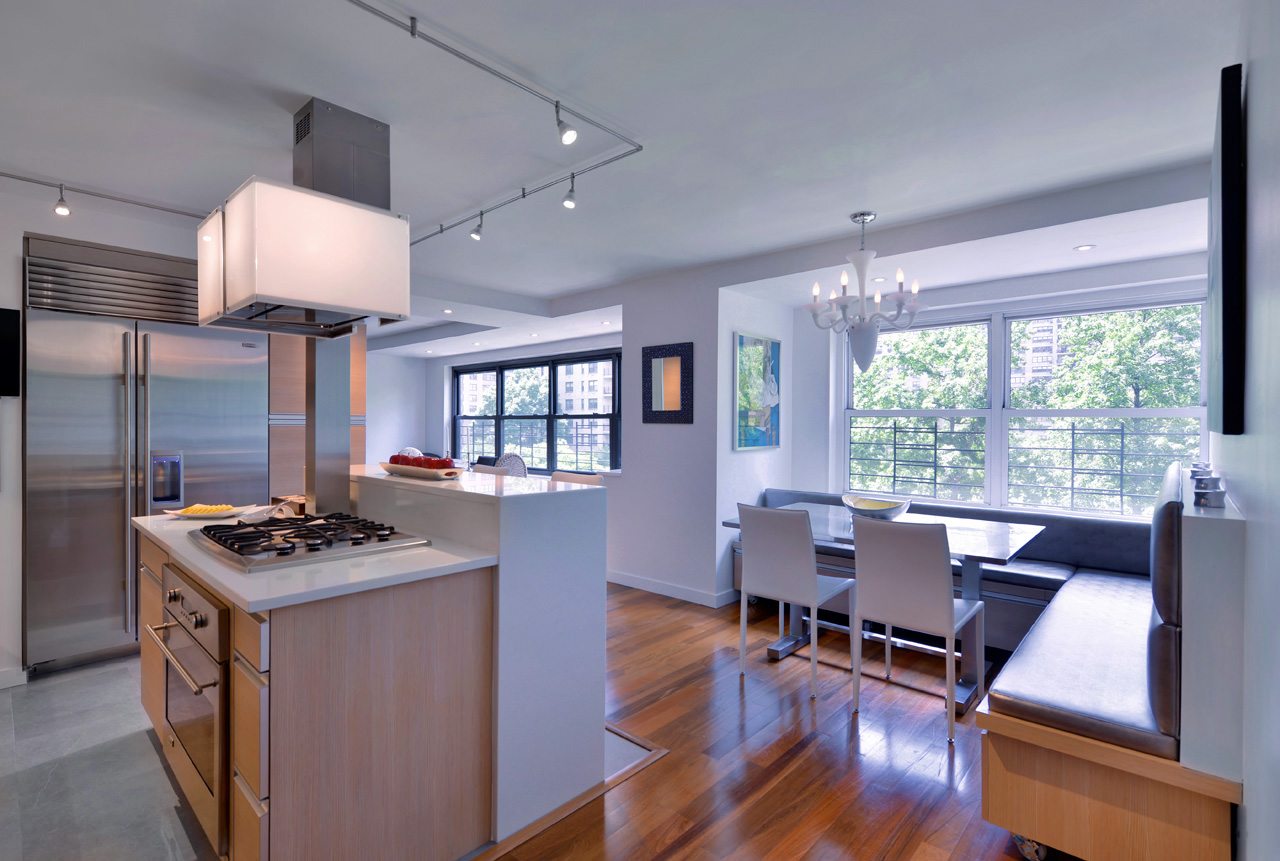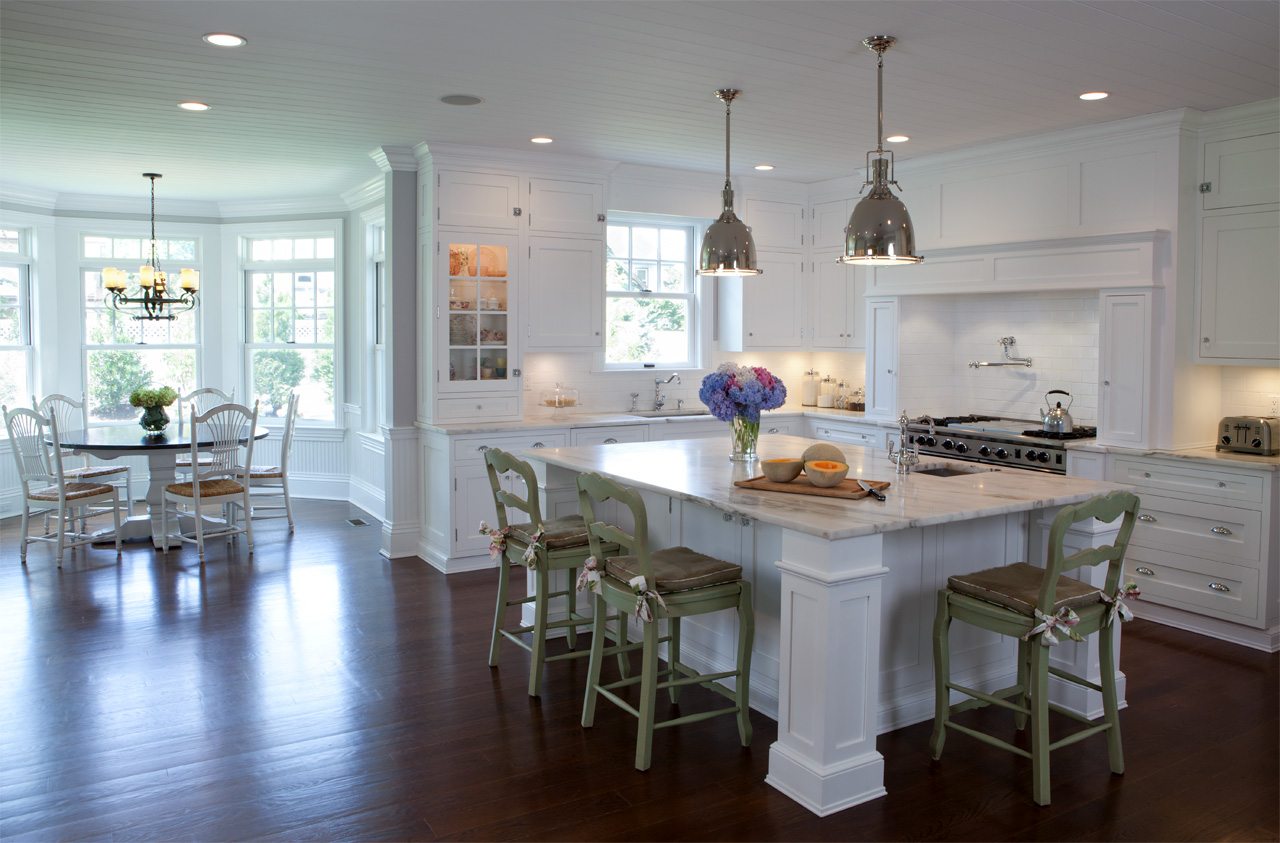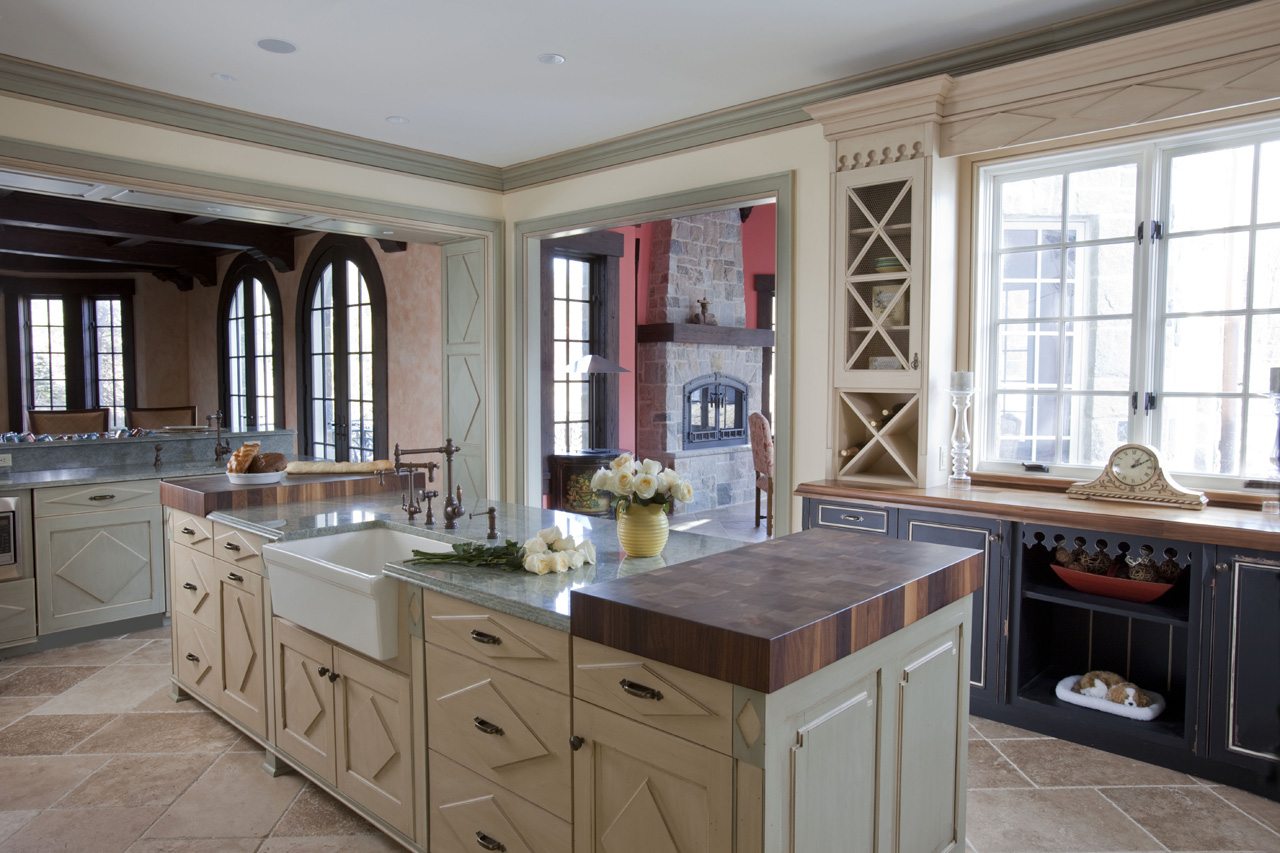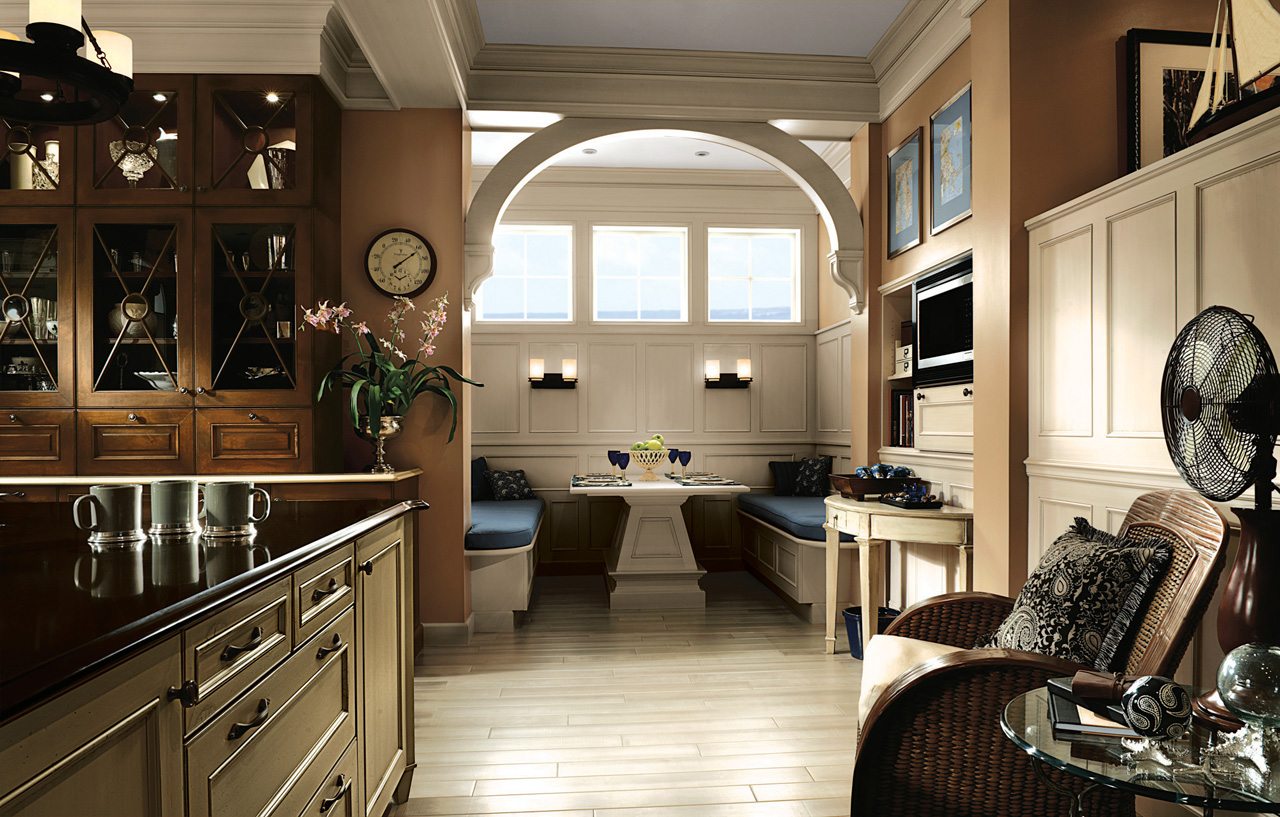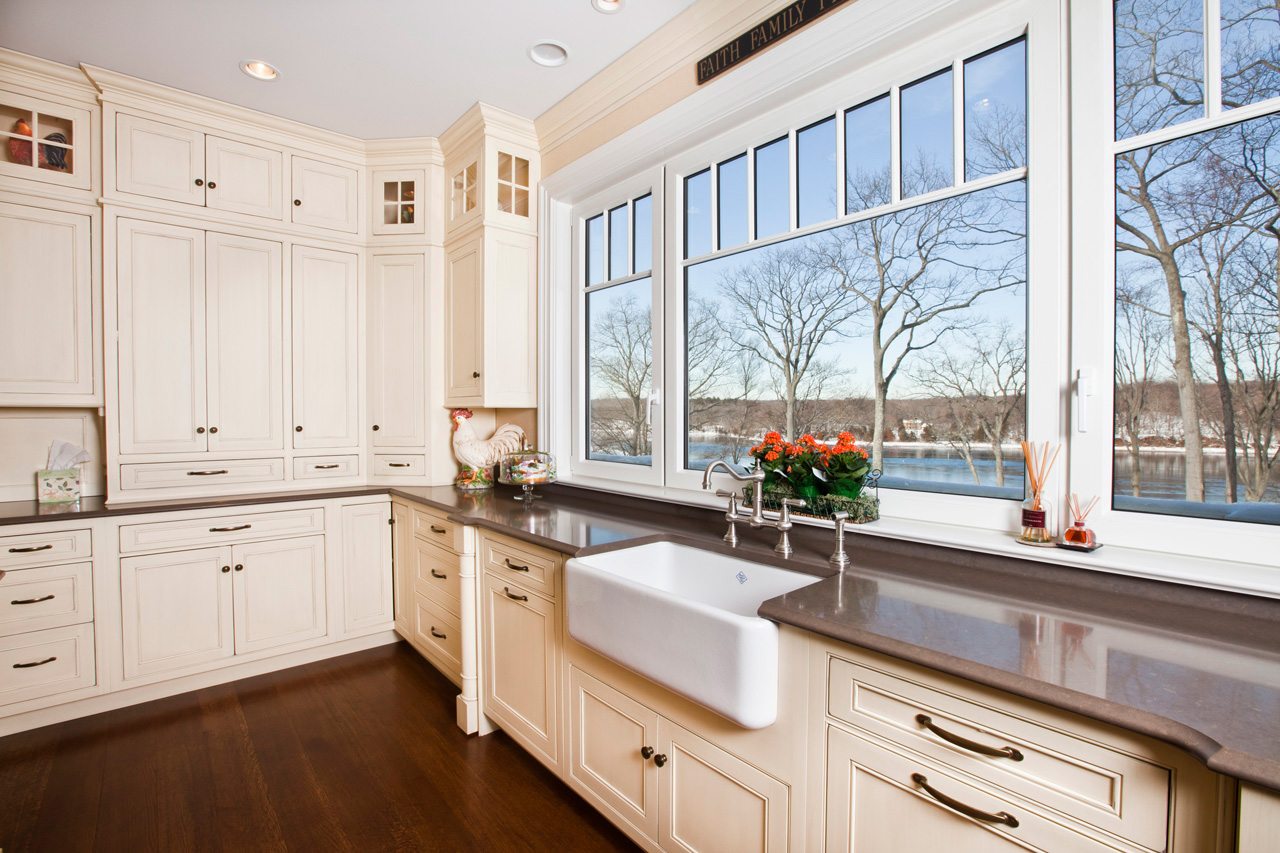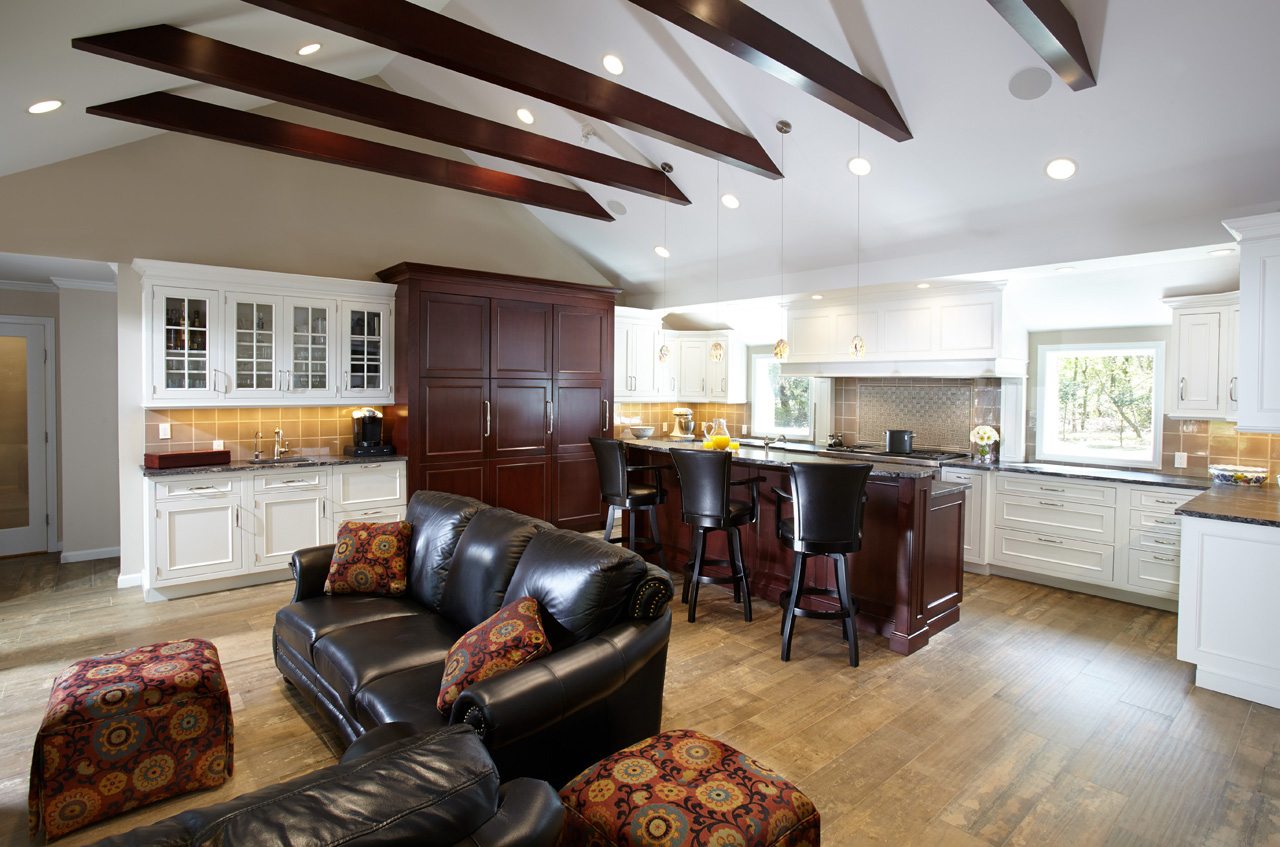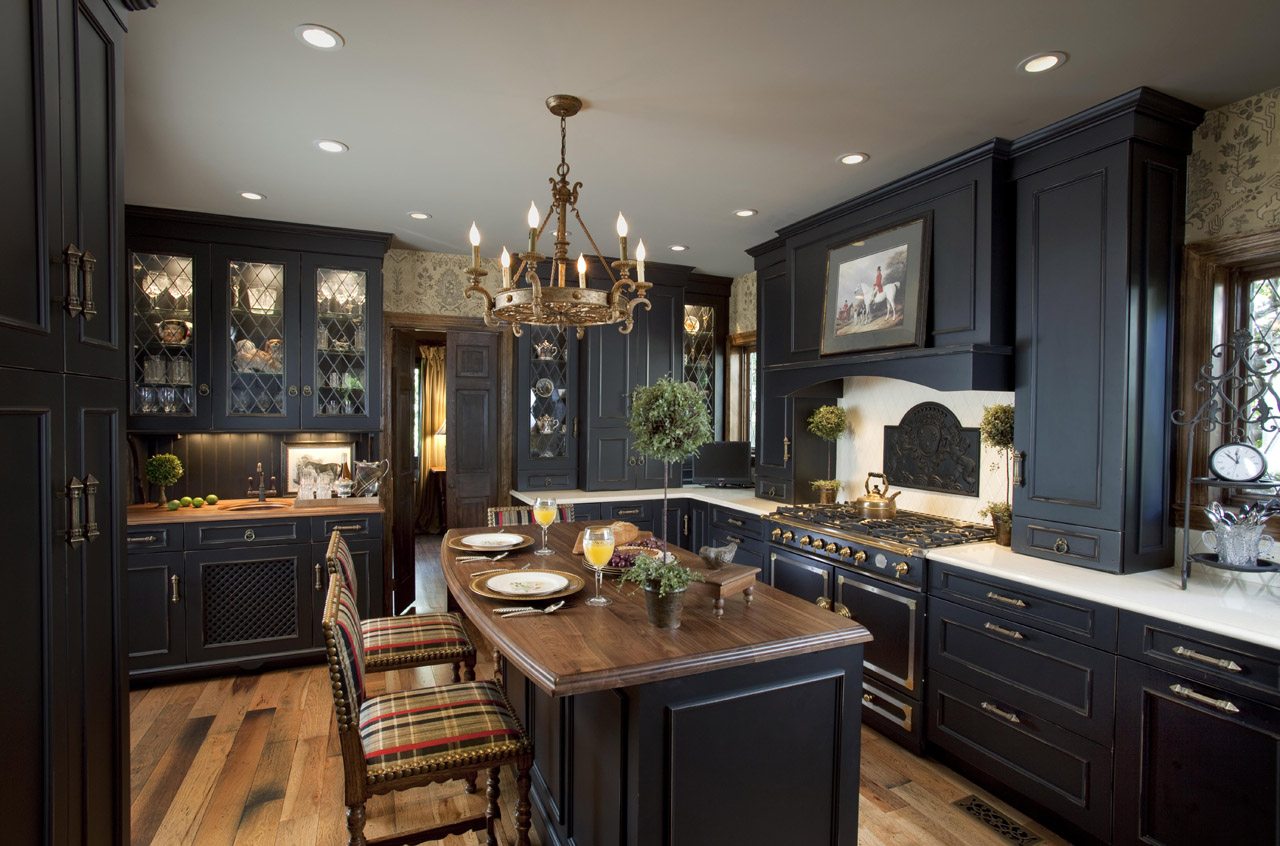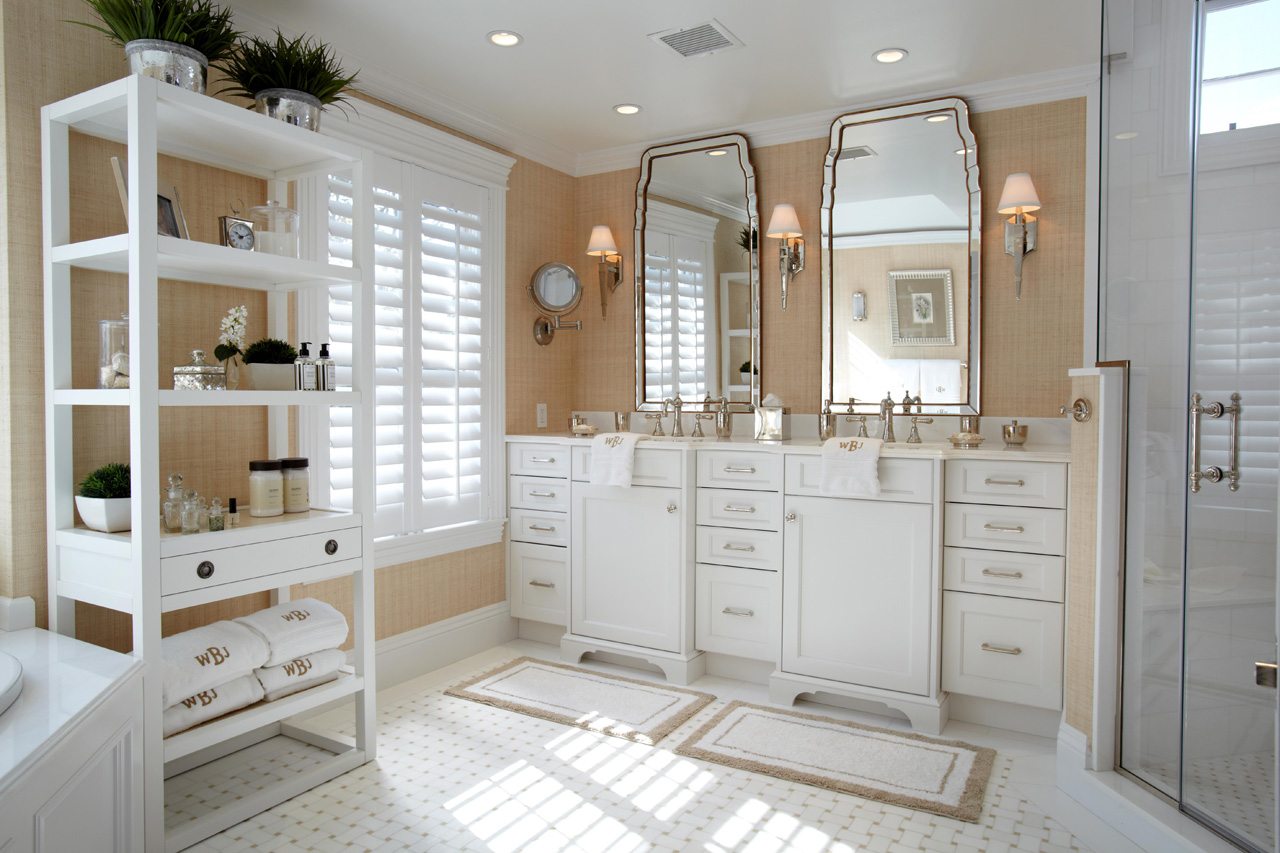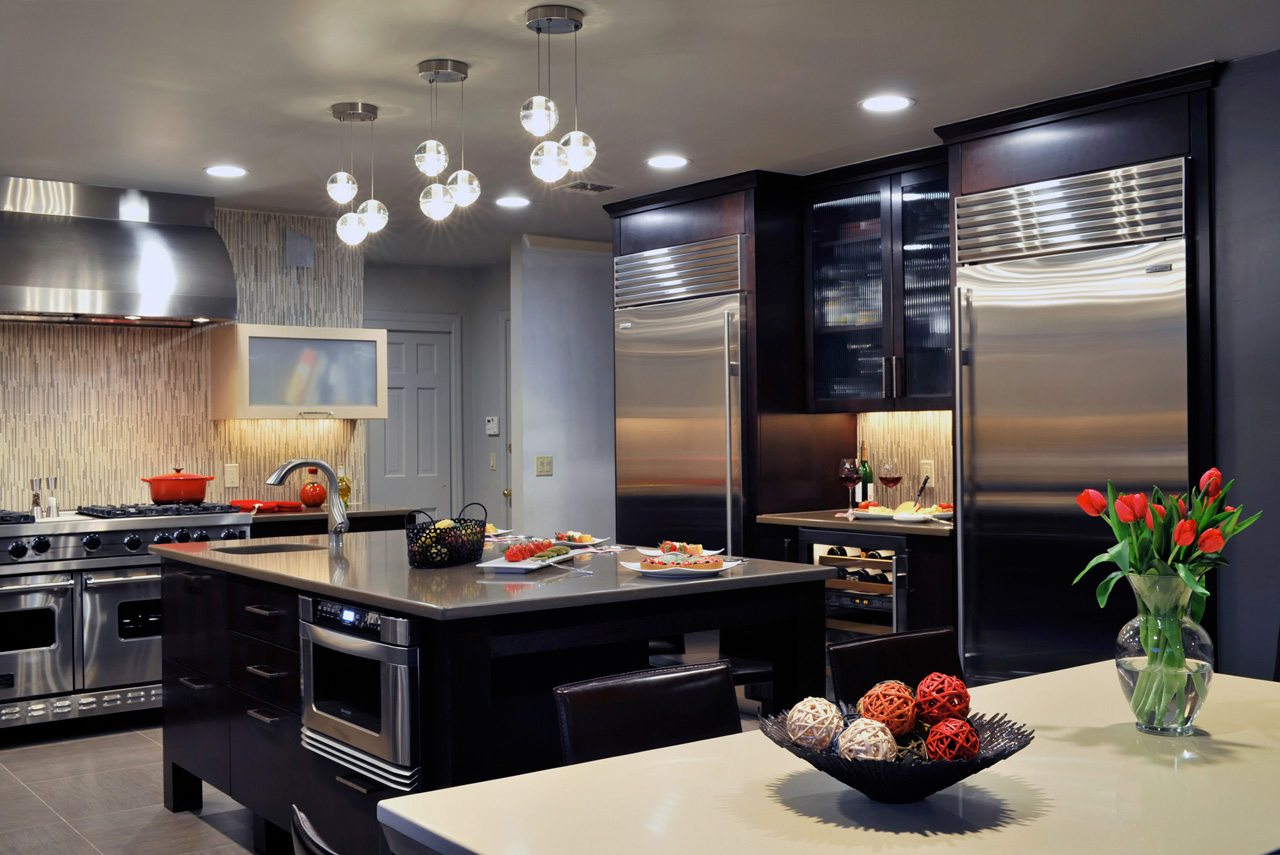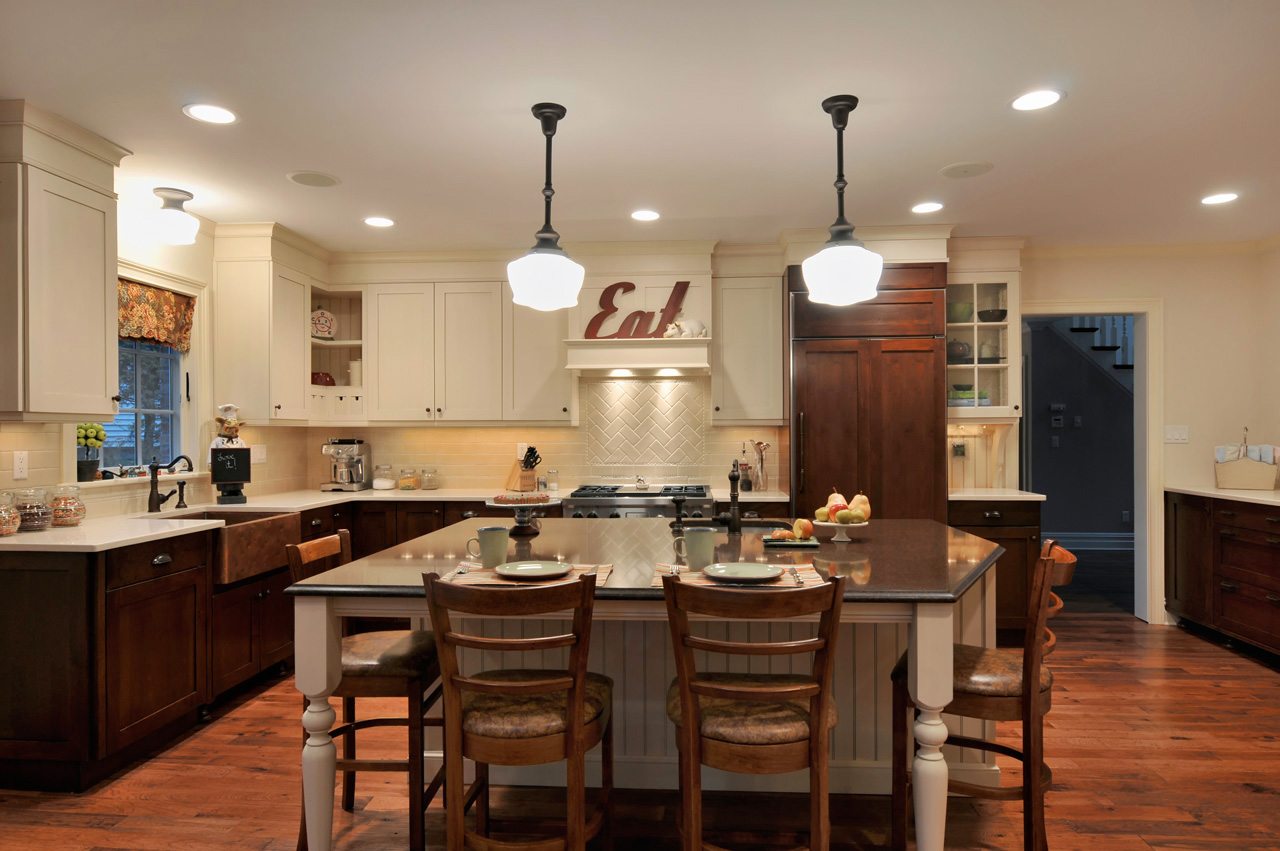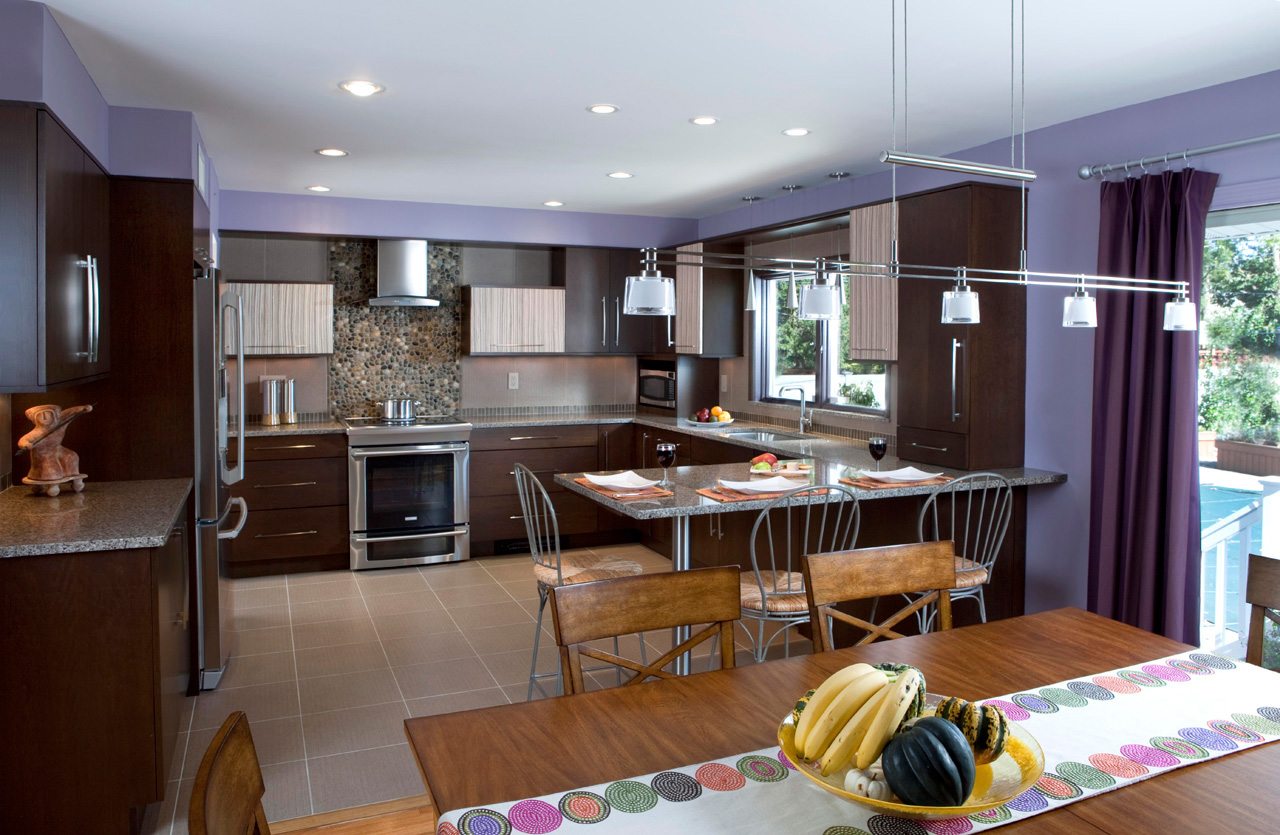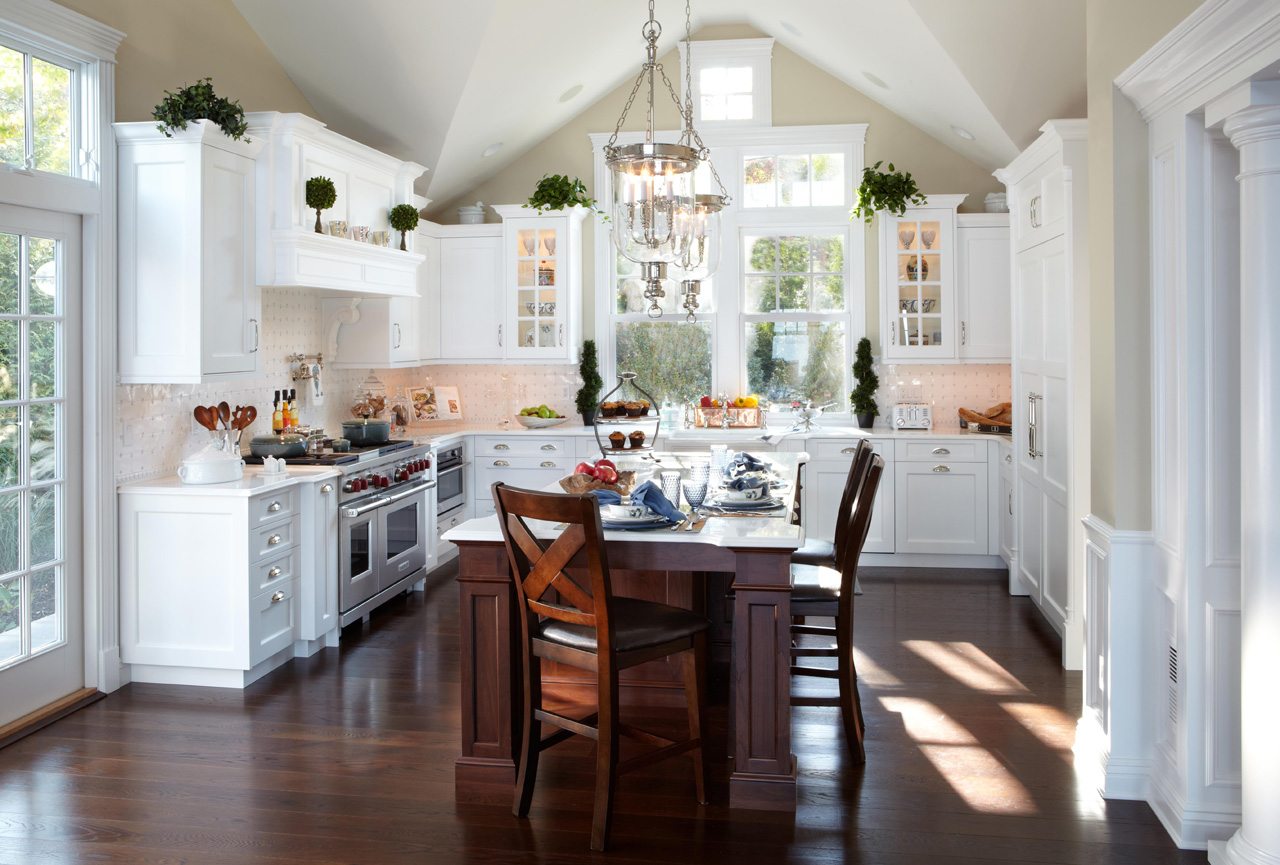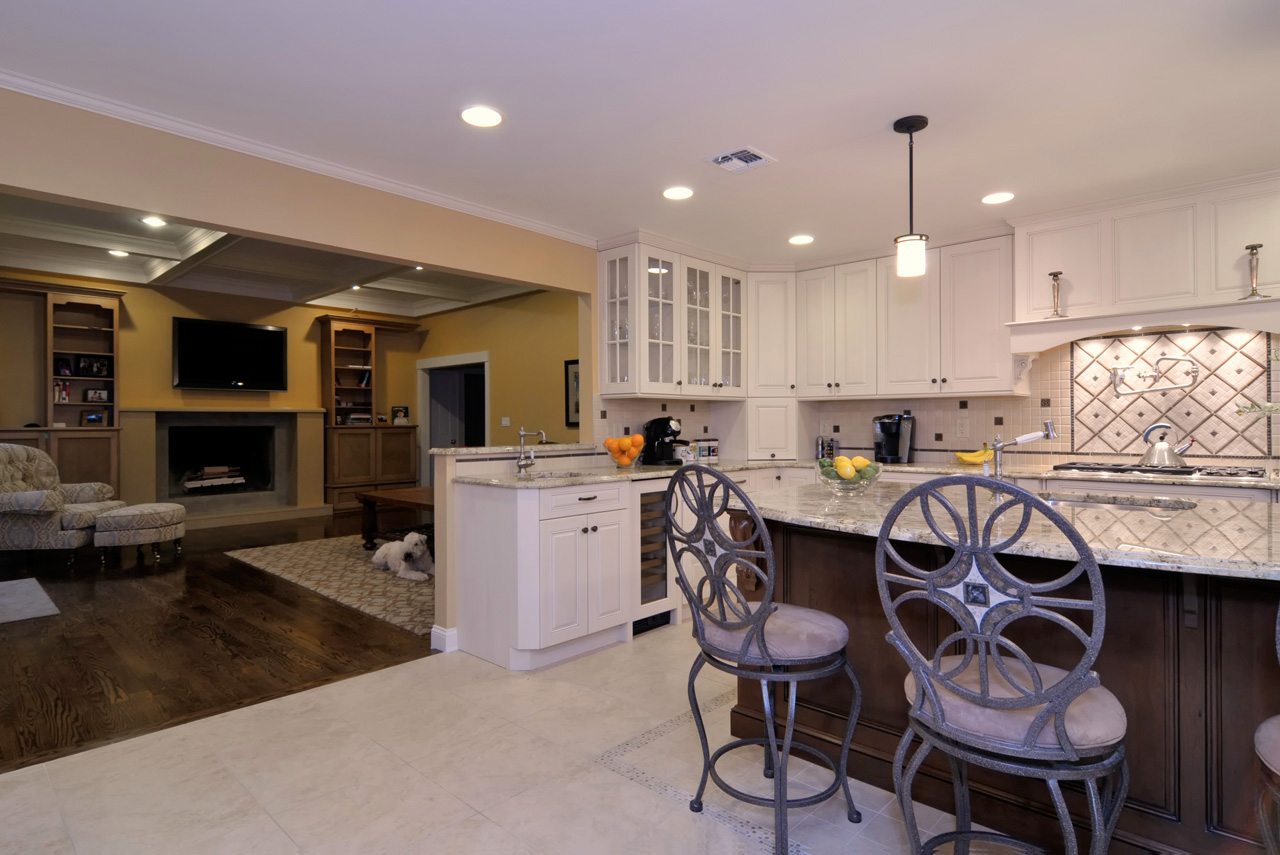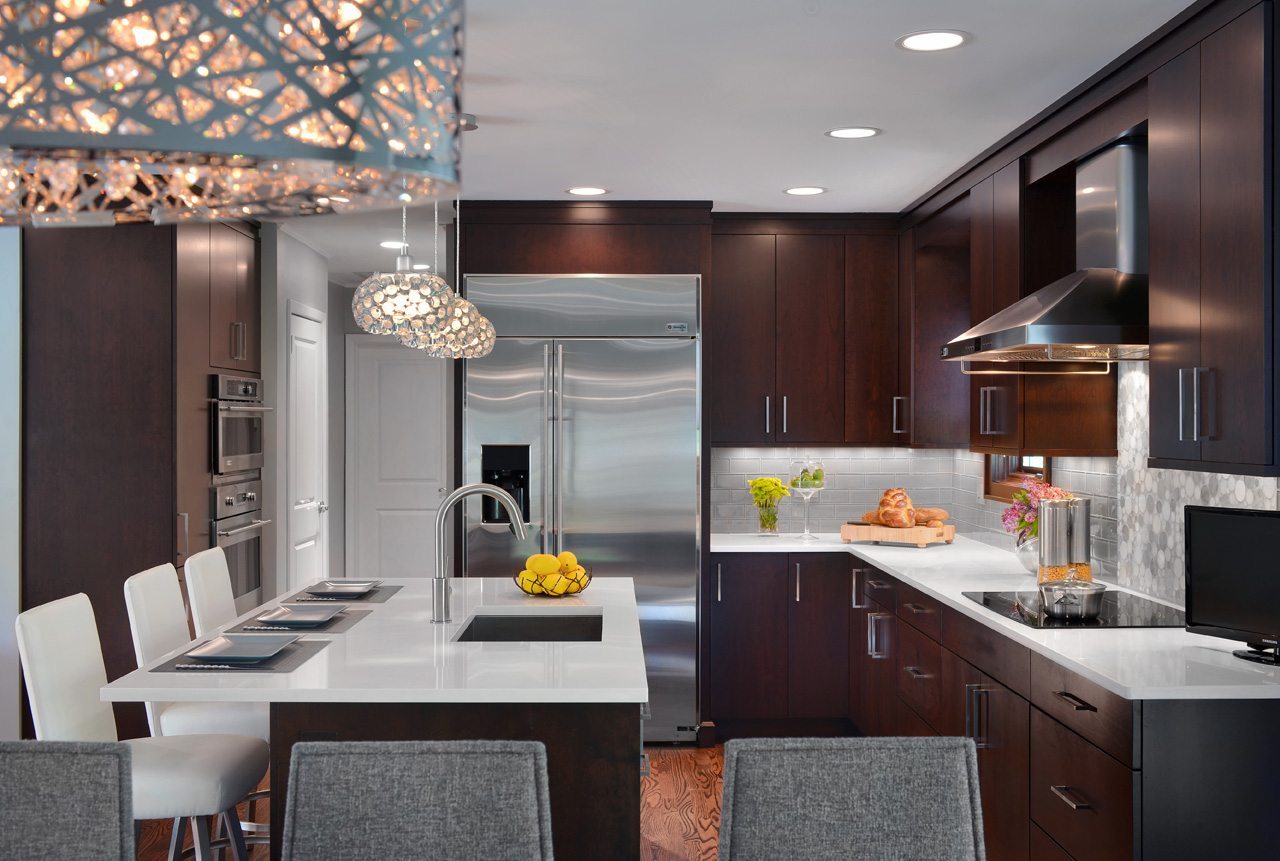 Are you Ready to Get Started Yet?
Call 516.746.3435 or email us with any questions you have. We are happy to help.