Long Island Bathroom Remodeling
Bathroom Renovations at our Long Island Showrooms
The bathroom renovations service at Kitchen Designs by Ken Kelly showrooms in Nassau and Suffolk are available to clients in the New York and the tri-state region. Outside our area, we are happy to design and provide cabinetry if you have your own general contractor. Whether you are remodeling an existing space or building a new home, we can enhance the potential of your space whether for small bathrooms or a grand scale high-end bathroom renovations. Even a simple vanity designed by our team can add timeless character that matches your individual taste. We design traditional and modern baths that are extraordinary in design. They are artistic, functional, and individually customized to the needs of the daily users. Our creative designs, custom cabinetry, and selection of bath fixtures allow for outstanding solutions for your bathroom remodeling project. Comfort is everything when creating a dream bath. When you're ready to tackle a bathroom remodeling project, seek our help because combining the perfect elements from your wish list is like putting together a complicated jigsaw puzzle. The bathroom is an intimate space, and we will help you with the design, budget, and finish selection to make it a work of art whether it is a powder room, kids' bath, or luxurious spa-style master bath.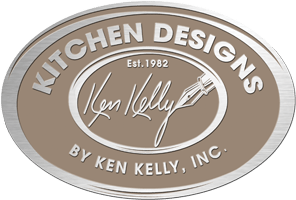 Award Winning
Bathroom Remodeling
Ken Kelly, CKD, CBD, CR
Certified Kitchen Designer
Certified Bath Designer
Certified Remodeler
Elements in Ken Kelly's Award Winning Spa-Style Bathroom
Furniture-style cabinets that are a replication of French country cabinetry prevalent in the south of France during the 18th century • Hidden television behind a two-way mirror in the bath soaking area • Chromotherapy lighting in the shower and tub areas for its therapeutic benefits • A stunning wall of remote-control candle niches for ambiance • A combination of three different custom cabinet door styles • A stunning wall of remote controlled candle niches for ambiance • A backdrop of Oasis Blue and Blue Lagos marble • A night light switch turns on a 1/8-inch high blue LED lighting under the overhang of the tub deck and offering a night light path to the toilet area • A clear, frameless glass shower door with operating transom • A 16-inch rain head • A champagne shower head • A handheld shower • 10 body jets and a pulsating waterfall offering 144 different ways to shower • A steam shower unit • A built-in bench • Four shampoo cubbies • Two grab bars • Piped-in surround sound music (Can you tell we love to do bathroom renovations?)
Are you ready to create to your ultimate private retreat? Call us today at 516-746-3435.
Browse our bathroom gallery to find ideas that will make your dream bath a private retreat. Perhaps you're looking for a Zen master bathroom design that will help you unwind and rejuvenate.
Maybe your powder room or guest bath could be the perfect place to add a little drama through artistic design elements. Kitchen Designs works within your budget providing unsurpassed expertise and value to our clients' custom bathroom renovations.
We can fabricate any cabinet design you imagine. Contact us for a FREE in-store consultation today! 516-746-3435 – 26 Hillside Avenue, Williston Park, NY 11596 – Long Island, NY Remodeling (Kitchens, Bathrooms, Home Offices, Custom Closets, Laundry Rooms, & Custom Cabinetry for any room in your home)
Bathroom Renovating Ideas
from the KitchenDesigns.com Blog
Push a button and dry your entire shower with this 2022 KBIS award winner — The Airmada Bath Drying System. Trigger the air flow into your shower from the system's brass air jet nozzles installed into your ceiling and/or walls. Brilliant!
read more
Recent Bathroom Renovation Projects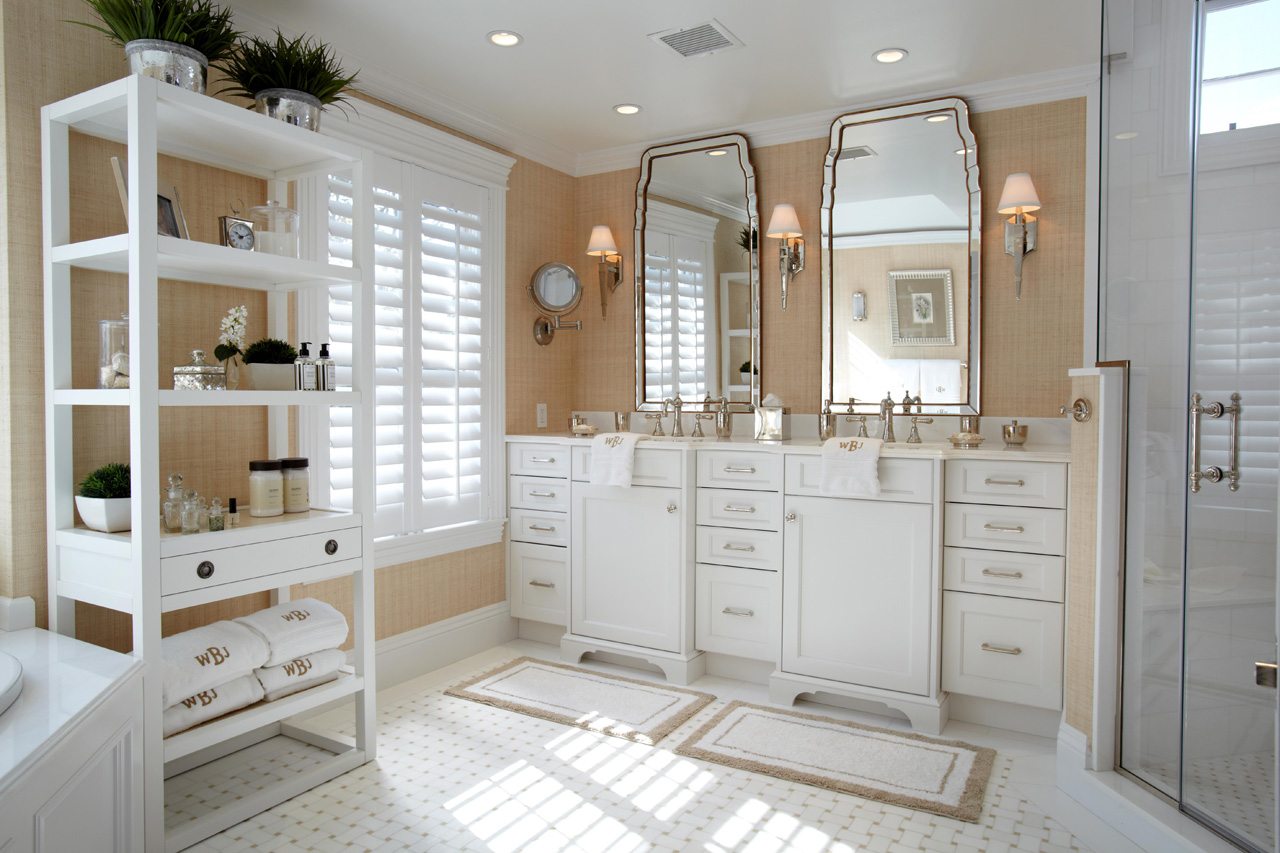 Have Questions About Your Remodeling Project?
We're here to help! Send us a message.