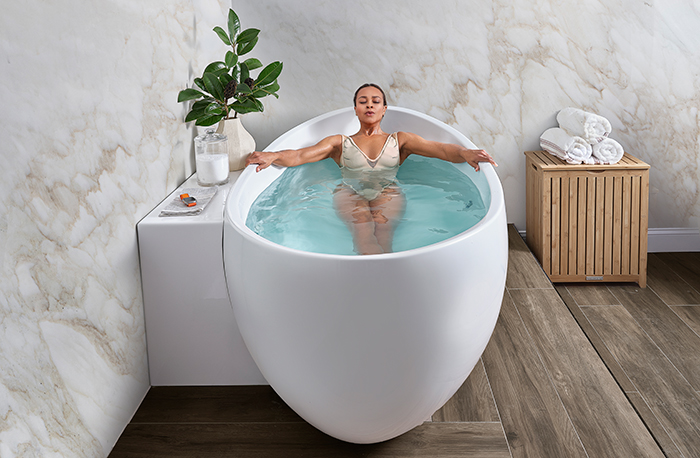 Are you Ready to Cold Plunge at Home?
If so, Hydro Systems has a Cold Plunge bathtub for you to check out. It uses a new hydrotherapy indoor cold water system that can be included on any of the brand's bathtubs. You can choose the bathtub style you like to fit your overall bathroom design and add their cold water therapy, cooling, filtration and sanitation to give you cold, clean water plunge whenever you want it. The new option can bring your water temperature down to 37 degrees Fahrenheit, rather than use ice bags for rejuvenation.
Installing a Cold Plunge Tub System
For freestanding tubs, Hydro Systems suggests including a tower to your tub to easily conceal important components to the Cold Plunge system. Alcove and Drop in tubs need to ensure the tub surround is designed to fit this essential option. Once installed, set your desired temperature with a mobile app and your wellness bath will be ready and waiting for you. Proponents of Cold Plunge therapy find it relaxes them and enhances mindfulness.
If this interests you for you bathroom project, talk with your designer, and read more at https://hydrosystem.com/