Smart Mixing is a "Piece of Cake" with GE Profile's New Smart Mixer!
I suppose you could say this stand mixer is causing quite a stir. This GE Profile smart mixer is designed and assembled in the USA. It features Auto Sense, a built-in smart scale, voice-control capabilities, guided recipes, and other advanced features. The mixer blends classic, tried and true features with smart technology enabling you to master the most complex recipes with confidence. It will help you truly enjoy an upgrade to your baking experience.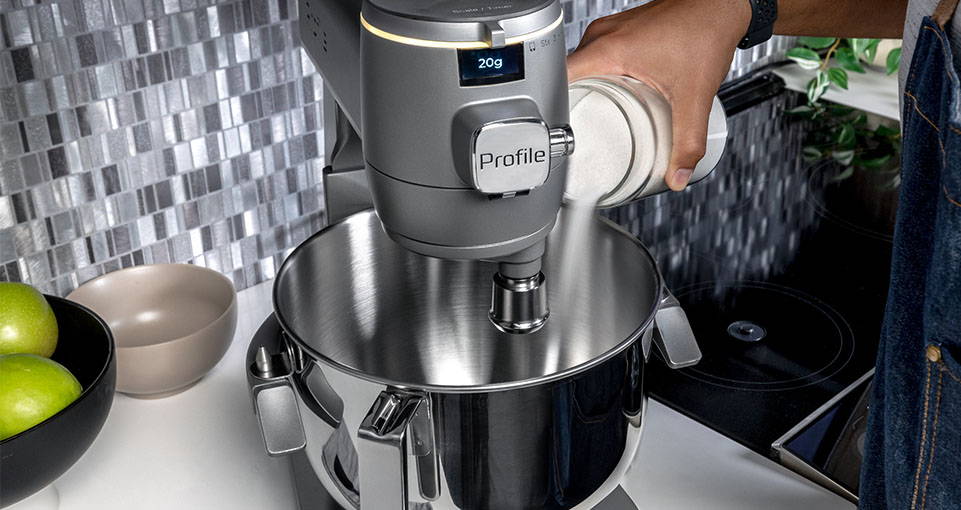 What is Auto Sense Technology?
Auto Sense Technology actively monitors changes in texture and viscosity through motor torque feedback to optimize mixing performance. You won't have any more over-mixing and under-mixing fails. Risky recipes that previously required intuition and experience are a thing of the past with this mixer because there is an automatic shut-off feature will turn the mixer off when it recognizes completion is reached.
How do you Use the Built-In Smart Scale
We all know that precise, exact measurements ensure baking success. With this mixer, you no longer need a separate kitchen scale. The mixer will precisely weigh ingredients in the mixing bowl to measure ingredients with zero doubt.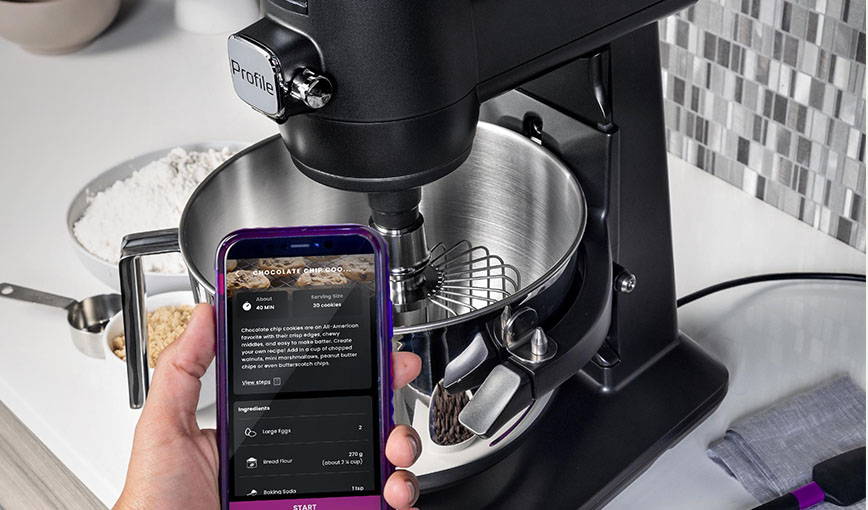 Bonus: Voice Control with Alexa and Google Home
Yes there is a bonus! You will never need to touch your mixer with messy hands again. You can connect your voice-activated smart stand mixer to your Alexa or Google Home device for hands-free control of functions using voice commands like:
– Stop mixer
– Set timer (Google function only)
– Adjust speed
– Set speed
This is an upgrade we all welcome in the kitchen!