Joie de Vivre
A vivacious shade of coral tinged with pink. This year's Raspberry Blush livens the senses with an electric optimism.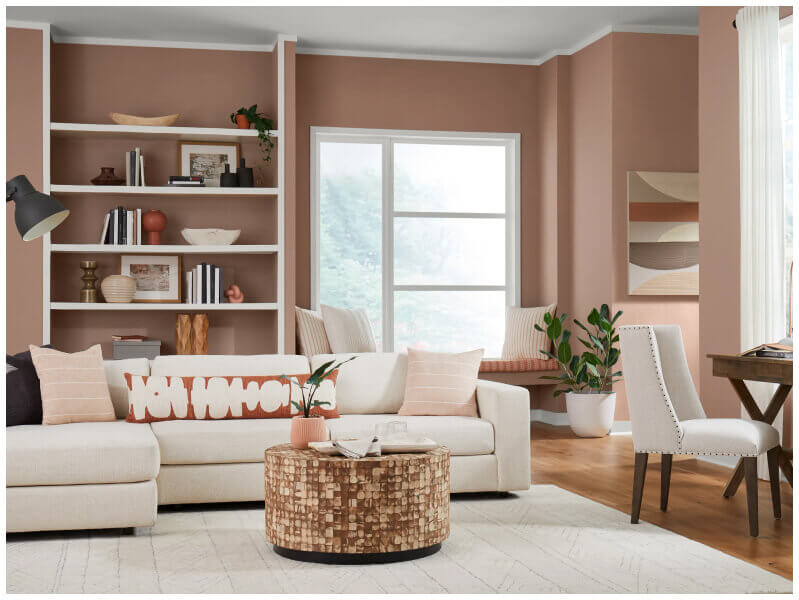 Sherwin-Williams
Looking ahead at paint color trends for 2023, Sherwin-Williams officially announced their pick for the 2023 Color of the Year that shifts away from grey and white and falls in an earthy tone they call "a soulful blush-beige." It is a warm, soothing color with a peaceful vibe.
Beauty beyond ourselves
An earthy clay color that connects and grounds us with a soulful, subtle hue.