Here are some great kitchen tips and tricks for cooking and backing:
Keeping Brown Sugar Soft: Toss a couple of marshmallows in the bag.
Quickly Slice Strawberries: Use your egg slicer. It's great for mushrooms too.
Keeping Delicious Herbs Fresher Longer: Store them with a source of water to retain their flavor and texture. This Herb Keeper can be stored on the refrigerator door.
How to Tell if Your Eggs Are Fresh: Place them in four inches of water. Eggs that stay on the bottom are fresh.
Making a Rainbow Cake: Click photo to view link for step by step instructions for this adorable cake.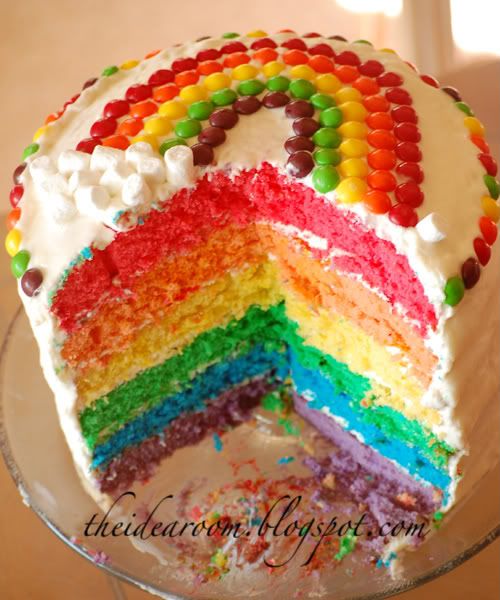 Save Large Batches of Homemade Pesto: Freeze the pesto in ice cube trays.
Save individual portions of chicken soup: Freeze the soup in cupcake or muffin tins.

See more kitchen tips on our Kitchen Designs by Ken Kelly's Kitchen Tips Design Board on Pinterest
Photos via: RealSimple | The Idea Room | Cookie+Cate | Life Hackery | Uncommon Goods: Cooks | Mommy in Charge | Posted by GKelly in Fun, Kitchen Tricks | affiliate