Learn more about our design consultation process for in-person or online design consultations.
During this consultation, we will discuss ideas, costs, and help you establish a budget plan for your project. Select a design option package that best suits your needs here. If you are thinking of creating a beautiful home workspace, see our home office designs here.
Welcome to Kitchen Designs Long Island Kitchen & Bath Showroom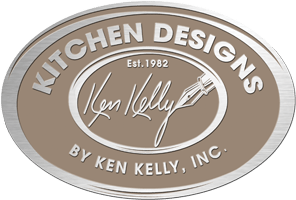 Kitchen Designs by Ken Kelly is the largest Long Island, New York luxury kitchens and baths design firm offering premium custom cabinetry and expert home interior design. Our kitchen showrooms on Long Island showcase our designers vast experience in creating custom kitchens, baths, and rooms that work for your lifestyle. The connection Kitchen Designs makes with each client is unique, and that relationship forms the basis from which creativity flows. As a full design-build kitchen remodeling company, we bring a superior level of expertise to assist you in designing luxury kitchens, baths, and custom cabinetry throughout your home. We are dedicated to creating meaningful, well-designed spaces offering the best design and cabinetry for your budget. Kitchen Designs by Ken Kelly has been collaborating with homeowners, architects, interior designers, landscape architects, contractors, and builders throughout Long Island (Nassau and Suffolk – North Shore to South Shore and the Hamptons), New York City, and around the United States for over 35 years for residential and commercial projects. Design is at the core of what we do, and from good design, we have the best tools to work with — the highest quality custom cabinets, famous expert designers, talented millworkers, and experienced field teams who excel in managing the logistics of your project to ensure the successful implementation of every design detail so the end result is exactly what you envisioned and even more beautiful than you could have imagined. From exquisitely appointed kitchens to luxurious bathrooms, to cozy dens and well-designed libraries and to outdoor kitchens that further extend the beauty and functionality of your home, Kitchen Designs will be with you every step of the way throughout your home renovation project. Proud to be named "Top 50 US Innovators in Design" in Kitchen and Bath Design News and ranked #1 in NY, NJ, and CT and #7 in the US by Wood-Mode.
Did You Know…
Kitchen Designs by Ken Kelly has been given the prestigious Wood Mode Master's Club Award for ranking in the top 10 in sales in the United States. We have remained in the Master's Club since 1992 thanks to our amazing team and our awesome clients. We were ranked #1 in the tri-state (Long Island, NY, NJ, and CT) and #7 in the US. See reviews here. We would love to help you create your dream kitchen!
Long Island Kitchen Design Blog
Read Our Most Recent Posts
As kitchen designers, we are always looking for premiere sources of unique lighting for clients. We're sharing our favorite places to shop for kitchen lighting in Long Island, New York for kitchen contractors, builders, architects, & homeowners.
read more
 "Every room uniquely tells the story of its owners who live and find comfort in the environments we create."
Recent Designer Kitchens & Baths on Long Island
We offer kitchen remodeling in Long Island, New York City, and the Hamptons. Get the best possible design within your budget.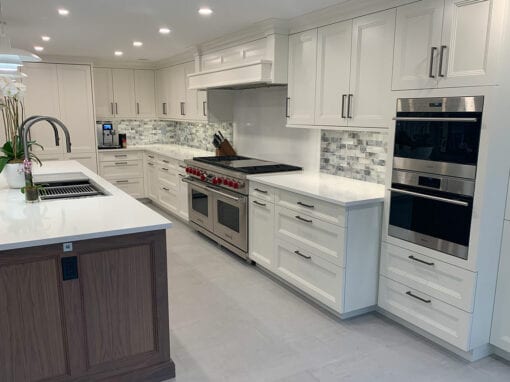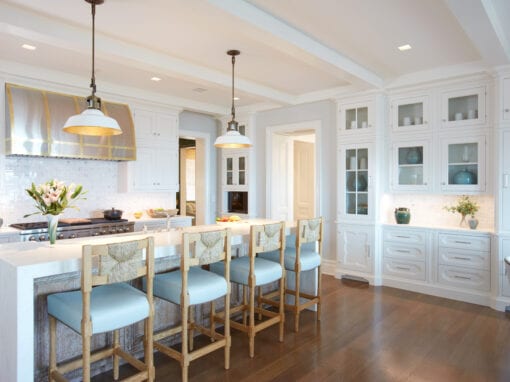 Design is at the Core of What We Do at Kitchen Designs by Ken Kelly – Watch Our Video
Our greatest fulfillment is gained by exceeding your expectations. Kitchen Designs Long Island kitchen and bath showroom offers full custom millwork and custom cabinetry from the best American, European, and Canadian manufacturers — Wood-Mode, Brookhaven, Ken Kelly Collection, Allmilmo, Quality, KraftMaid, Kalamazoo Outdoor Gourmet and high-end kitchen appliance brands including Sub-Zero Wolf and Gaggenau. Kitchen Designs is proud to be the #1 Wood-Mode dealer in NY and #7 in the US doing what we love to do! Our greatest privilege is to really understand and expertly interpret our clients' wishes and have the opportunity to transform their lives through good design. We look forward to being a part of your creative project team. Good design is EVERYTHING. Press play to view our video message.
Kitchen and Bath Design Awards
COTY Long Island Contractor of the Year • NKBA Design Competition First Place Winner • Master's Club Top 20 Cabinetry Showroom in US for over 20 years • Qualified Remodeler Magazine Ranked Us in the Top 500 Best Remodeling Designers in the US • Recently named "Top 50 US Innovators in Design"   See Press & Awards…
26 Hillside Avenue
Williston Park, New York 11596
Mon-Fri: 9am – 5pm
Sat: 10am – 5pm
Phone: 516.746.3435

Receive Your Free In-Store Design Consultation Today
Ready to Get Started Now? Renovating Has Never Been So Fun