Reviews: Kitchen Designs by Ken Kelly Reputation
Your reviews mean everything to us! Client referrals and repeat customers represent 90 percent of our business — a testament to our reputation and the outstanding talent of our designers and field-expediting teams. We will gladly provide you with names and references of customers who have used us in your area. You'll have peace of mind knowing that you have entrusted your remodeling budget and dream to Kitchen Designs. Please help us spread the word by reviewing your experience with us.  Here are the links:
Google: Click here to "Write a Review" for Kitchen Designs on Google
Yelp: Click here "Write a Review" for Kitchen Designs on Yelp
Houzz: Click here to "Write a Review" for Kitchen Designs on Houzz
Thank you for placing your reviews on each site above. We love reading them and truly appreciate your time. See what clients have written here in the testimonials below.
"Ken/Grace, Sitting in our beautiful kitchen space, I am so grateful for your design work and contributions to our project. We love the kitchen and the counters are gorgeous. It is a really lovely space and so much fun to cook in. I appreciate all your help putting everything together. Thank you for all your time throughout the installation process! We look forward to entertaining in the future."
BB, Oyster Bay Cove, NY
"I'm just about in the home stretch in the renovation of my kitchen and powder room, and I want to tell you that my experience with Kitchen Designs has been nothing short of perfection. My husband and I were dreading the whole experience, both from the point of view of all the decisions that needed to be made and from the worry about all that could go wrong. It turned out the whole process was a dream come true for us, and we are telling everyone we know how highly we recommend Kitchen Designs. The design and selection of products turned out to be effortless, thanks entirely to Taine, for whom there are no words adequate to express our appreciation. Geri was always available to answer questions research ideas, and coordinate schedules. The installers made the whole experience even more exceptional. Mike did most of the installation, and it appears there is nothing this man could not accomplish. Artie's finishing touches continued the level of excellence and customer service. I could really go on for a page on each of these individuals, but the thing that made the biggest impression on me is that everyone genuinely cared that the job was perfectly done (which it was) and that we were perfectly satisfied (which we are)."
JL, Forest Hills, NY
"Mario, we are thrilled with the beauty and function of our new kitchen. Your design has maximized our space so that it seems twice the size. The way in which the cabinets, countertop, appliances, and floor all work together in a visually stunning way leads me to just walk into the kitchen to look around and smile. I want to also convey how pleased we are with the way in which your team has worked with us. We are completely satisfied with the way every aspect of the job was handled. We were quite impressed that the expediting team faithfully adhered to the schedule. I look forward to working with you again on our bathroom next summer."
MZ, Bayside, NY
We moved back home this weekend and we love our new kitchen! The pictures don't really do it justice, it's even more stunning in person. It will look even better in a week or two when the construction is fully completed and we get things more organized. We love the cabinets, the quality construction and materials, the finishes, the hardware and slides, the features, the neat and careful installation, everything! I'm so glad we decided to have you do the installation rather than the general contractor. No question that was the right way to go. It turned out better than we could have imagined. We thank you and everyone at Kitchen Designs for making our dreams come true!
BLS, Long Island, NY
BLS, Long Island, NY
"It was such a pleasure to have my kitchen renovated by Kitchen Designs. The project ran so smoothly. There was no stress at all. Everyone was so cooperative and worked together as a team to make my kitchen so beautiful. Please enjoy my cheese cake baked in my Kitchen Designs' new Wolf oven. Thanks for a great job. I love my new kitchen."
IG, New Hyde Park, NY
"Ken, thank you for helping us design our kitchen. We could not be more pleased with your work and your team. You may use us for referrals in the future."
AW, Old Westbury, NY
"Mario, congratulations on your award! The Gentleman's Quarters came out beautiful. Our new kitchen was a big hit at my daughter's graduation party. Everyone came in and stared in awe. Not too many people have seen a black kitchen, and everyone loved it. I am loving my kitchen! I love everything about it. My LaCornue is a dream, and I've been cooking marvelous dinners. Even my old recipes taste so much better because of the flexibility the ovens have to offer…and it looks gorgeous too."
KC, Rockville Centre, NY
"Ken, we want to thank you for all you've done. The kitchen is absolutely beautiful! Our renovation presented many obstacles, but your professionalism was something we could always count on. Please thank your staff for all their help."
LR, Garden City, NY
"Ken and his superb team of professionals completely transformed our kitchen, dining and living room into a spectacular yet comfortable space. I wanted a "wow factor" when walking in, and he definitely exceeded my dreams. We tore down a wall separating the dining area from the kitchen while still keeping our exposed beams and pickled cedar ceiling, created a beautiful island (not to mention more counter space), put in a beautiful tile floor, and redid our floor to ceiling fireplace to match our countertops and backsplash. Despite having Hurricane Sandy slow down the project, he still managed to be on time and even came by to check on us to see how we were fairing with my husband's disability during the storm. Simply put, he managed to do what all other contactors have failed to do – made me one very happy homeowner and a lifelong customer. They say you get what you pay for – well, we got MORE!"
HP, East Norwich, NY
"We've remodeled the entire house leaving the kitchen for last. Having been through some unpleasant remodeling experiences, we were apprehensive about this project. Now that the kitchen is finished, I am sorry I put the project off for so long. I want to compliment your staff on their professionalism and the quality of the workmanship during this construction process. Don's creative design, Geri's patience with our many inquiries, and Artie and Mike's carpentry skills and attention to detail made this project the smoothest we have ever experienced. I am happy to recommend Kitchen Designs to my friends."
RE, Oceanside, NY
"I can't say enough good things about Kitchen Designs by Ken Kelly. They are experts through and through. From the design phase to the end of the construction phase, they helped us with every detail. They completely transformed my kitchen and found more space than I ever thought I had. Ken Kelly is a superior kitchen designer, and his office staff and field teams were outstanding in managing every aspect of my project. We had a vision for what we wanted, and Ken Kelly was able to make it a reality. Their craftspeople were meticulous in their installation. They were extremely neat and came to my home with a smile and a great attitude. Working with Kitchen Designs was the best decision we ever made, and our investment was well worth the quality, great design, and service we received from everyone in their organization. They're now doing my baths."
JC, Greenlawn, NY
"Kitchen Designs by Ken Kelly is fabulous. Mario designed my kitchen, master bath, family room fireplace and media room bar. His designs are exceptional and his selections amazing. He is also one of the nicest people you will ever meet and a pleasure to work with. The employees at Kitchen Designs are all extremely professional and each project was amazing. I highly recommend Mario and the staff of Kitchen Designs."
LB, Long Island, NY
"Kitchen Designs has done two jobs for me in the past six months. Both kitchen assignments have been part of a bigger picture, a complete gut of one house and a renovation of my New York City apartment. Kitchen Designs in their professional manner took care and thought of everything, made wise suggestions for what my requirements were – resulting in two excellent kitchens which don't just look good, but practically work incredibly well; this was tested by the amount of guests that I had staying over the summer months when everyone always ends up in the kitchen!"
LL, Sag Harbor and New York, NY
"Steve, I just wanted to say that 'your' kitchen has become truly the center of our house and our home life. Visitors here, time and time again, express their amazement with the design, the lay-out, the materials, the artistry –EVERYTHING! Your expertise and advice has benefitted us each and every day. Thank you!
MH, Merrick, NY
"Ken, I just finished cleaning up breakfast and felt this amazing sense of comfort when leaving my kitchen. Thank you so much for your guidance and care during our building process… the experience with your company stands out as enjoyable and successful. I love love love my kitchen. Thanks for your professionalism and attention to detail."
KM, Garden City, NY
"We would like to thank the entire staff and crew at Kitchen Designs for our wonderful new kitchen. It is both beautiful and functional. We had a vision of what we wanted, and you made it a reality. It was a pleasure working with everyone. You were all very professional, finishing on time and on budget!"
ML and AF, Roslyn Estates, NY
"Ken/Grace, it has been more than two years since you designed and installed our new kitchen. I want you to know that my wife and I are thrilled with our kitchen and enjoy using it. The efficient use of counter, cabinet, pantry, and storage space is such a remarkable improvement over our previous kitchen that I am still surprised that a relatively small kitchen can function this well. It is truly a joy to use our kitchen. The construction phase of the project went so smoothly that I am still impressed with Ed, Artie, and Geri from your staff, and I know how difficult it is to have competent, skilled people since I am in a construction-related field. Construction issues were handled professionally, and everything was completed according to schedule, with no extra costs. Our new kitchen has inspired me to the point where I have become a much better cook."
JA, Massapequa, NY
"I cannot say enough good things about Kitchen Designs by Ken Kelly. You are experts through and through. From the design phase to the end of the construction phase, you helped us with every single detail. Ken is a genius and completely transformed my two baths, kitchen, and powder room. He found more space than I ever thought I had. We never realized the potential our space had until Ken showed us his vision. Please extend my thanks to the office staff and field teams who were outstanding in managing every aspect and detail of my project. The carpenters were  extremely neat and always showed up with a smile and great attitude. We want to personally thank Artie, who did an amazing job with the finishing touches on all of our work. The custom millwork he added in the form of columns around our French doors and in our entranceway is so detailed and exquisite, and we are always receiving compliments on these beautiful finishing touches. Working with Kitchen Designs has been the best decision we ever made, and our investment in this project and in the beautiful Wood Mode custom cabinetry was well worth the quality, great design, and service we received."
MC, Greenlawn, NY
"We have a large kitchen space with a cathedral ceiling. The first kitchen designer that we hired didn't impress us. We decided to switch designers. On his first visit, Ken described his vision for the space and it totally clicked with us. I have often said that Ken did 95 percent of the design work during his first five minutes at the house. Unlike our first designer, Ken immediately saw the potential of the space and came up with a game plan to successfully maximize that potential. The kitchen remodel was part of a larger renovation of our home. The kitchen was the one part of the project that actually came in for less than we had originally expected. When Ken saw that we had planned an outdoor kitchen, he mentioned that he had a lightly used Wolfe 42″ grill and side burner from another project that he would sell to us. What we saved on the outdoor kitchen more than paid for the new furniture in the kitchen. Ken is a gifted designer but he also does a great job with the details. Once we finalized the design, Ken and his team provided us with all the help we needed to select cabinets, flooring, counter tops and fixtures. The fabricators, carpenters and other installation personnel were very professional. Even our general contractor commented that the cabinet guys were excellent. Ken and his team coordinated seamlessly with our general contractor. Everything that Ken promised, he delivered. We can't imagine that there is a better kitchen designer on Long Island."
MB, Long Island, NY
"Mario, even though I've told you numerous times how happy I am with my beautiful new kitchen, I felt I should sit down and write you a thank you note for all you did. My kitchen truly is a jewel box, and you are the gem who made it happen. You were a pleasure to work with and are incredibly talented! I appreciate everything you did, especially helping me with so many decisions including some that were not part of your job. I can't thank you enough for making my dream kitchen a reality. Please come visit anytime."
BC, Belle Harbor, NY
"We would like to take this oportunity to compliment the entire staff of your fine organization for the professional and courteous manner in which our kitchen was remodeled. From the first meeting with our designer to the final placement of the last shelf, everyone was diligent and kind. It is such a pleasure to find a company that has pride in its product and its people and cares about its clients. We especially want to thank the lovely ladies who answer the phones, schedule work, and are always pleasant and the installers who are true craftsmen. Most of all, Mario, who was always available to answer any questions, act as an intermediary, and hold our hands through the entire project. Our kitchen looks wonderful, works well, and makes us very happy. Thank you all!"
J and LB, New Hyde Park, NY
"Wow, I never thought it could be possible, but you truly exceeded our expectations. Our kitchen is magnificent! It is the room everyone wants to be in. The entire renovation was so smooth, and we want to thank you all for such a wonderful experience."
MB, Oyster Bay Cove, NY
"I cannot rave enough about Kitchen Designs enough. Our designer made my dreams kitchen and bathroom a reality. She walked us through every step of the way from picking out tile to ensuring that the light fixtures I loved would work with our vision. My contractor found the entire team at Kitchen Designs by Ken Kelly a pleasure to work with. In tandem they both finished the job as quoted…  I now have a kitchen that I love to entertain in."
HD, East Hills, NY
"Through the entire kitchen remodel and cabinet installation following superstorm Sandy, kitchen designer Mario was so professional and knowledgable. He knew exactly what we needed and converted our layout from a galley kitchen to a U-shaped kitchen. Kitchen Designs also offered a discount to clients affected by Sandy."
MS, Long Island, NY
"Every aspect of this multipart project was flawlessly planned and executed – on time and on budget. Taine and her team communicated with me and the contractor on an ongoing basis, ensuring the smooth and successful completion of the project. I think two things sum it up – over three years later. I would not have done anything differently and the kitchen, bath etc. look like they were installed yesterday."
BS, Long Island, NY
"Kitchen Designs provides excellent service from planning to completion. The entire staff is an absolute pleasure to work with! The showroom is beautiful, the cabinets are the highest quality, and the designs always on trend."
DD, Long Island, NY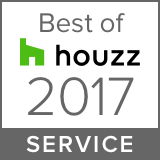 See more reviews for Kitchen Designs by Ken Kelly on Houzz
Paste Your Review Here
to Appear on This Page